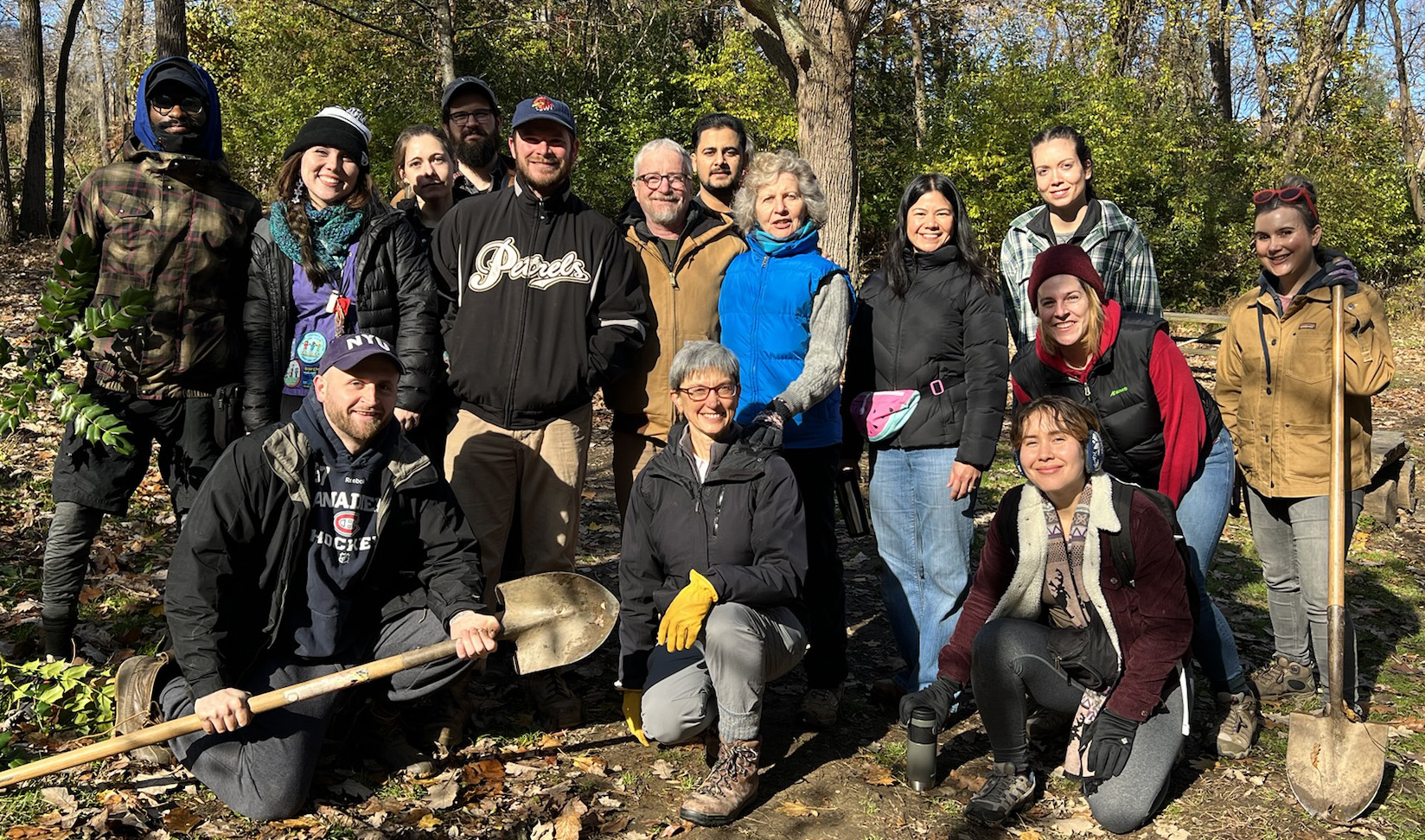 Meet the Wissahickon Restoration Volunteers (WRV) Board of Directors!
WRV is a small but mighty organization. Despite having no full-time paid staff, we are able to plan, initiate, and maintain restoration projects all over the Wissahickon. This is due to the tremendous work of the volunteers as well as the leadership of WRV board members, who are also volunteers, and who also take on the tasks of planning, logistics management, budgeting, outreach, data gathering, tool sharpening, and so much more.
A brief introduction to each WRV board member is below, and if you are as passionate about preserving the Wissahickon as they are, considering applying to the board!
Chris Richter
WRV President
Chris' love of the Wissahickon goes back to childhood when his Roxborough relatives took him "back the crick" on weekends (he celebrated his 13th birthday at Valley Green Inn).
These days, Chris is a Pennsylvania Master Naturalist, certified Tree Tender, and a member of the Springfield Township Environmental Advisory Commission.
If he's not in the Wissahickon it's likely because his day job with the Philadelphia Outward Bound School took him on expedition to some other wilderness. Chris enjoys spending time with his wife, daughter, two cats and a horse, which is a whole other story.
Nicole Cantwell
WRV Vice President
Nicole is a Pennsylvania Master Naturalist and was introduced to WRV as a naturalist trainee. In awe of WRV's accomplishments, she's excited to be a part of the team's mission.
Nicole has a B.S. in Ecology from the University of Pittsburgh and a M.A. in Urban and Environmental Policy and Planning from Tufts University, where she worked on a mangrove restoration project in Indonesia in the aftermath of the 2004 Tsunami.
As a WRV Board member, Nicole's focus is on restoration projects, community engagement, and program support. She lives in the Fairmount neighborhood and enjoys exploring Philadelphia's parks with her husband, Jeff and their dog, Lido.
Steve Jones
WRV Treasurer
Steve Jones serves as WRV's Treasurer and helps with our annual restoration planning. He has been active in WRV for over twenty years. Steve is a Pennsylvania Master Naturalist. He manages the native plant nursery for LandHealth Institute and enjoys hands-on environmental education for young people.
Steve serves on the boards of Historic Rittenhousetown and Congregation Mishkan Shalom in Roxborough.
At different times over many years Steve has lived on both sides of the Wissahickon Creek, which has been his classroom for learning and teaching about plants, birds, and natural connections.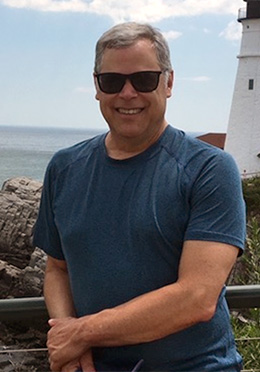 Jerry Fagliano
WRV Secretary
Jerry is a professor in the School of Public Health at Drexel University, where he chairs the Department of Environmental and Occupational Health. He earned a PhD in epidemiology from Johns Hopkins University and MPH in environmental health from Yale University.
He and his wife Mara live in Mt. Airy, where they raised their three sons. The Wissahickon has been a place for the family to walk, retreat, and study nature. He connects to WRV through an interest in the history and ecology of this forest and the people who live around it.
Jerry has served on the WRV board as Secretary for more than a decade.
Scott Quitel
Scott Quitel, JD, MBA has extensive experience in ecologically-based land use planning, ecological restoration analysis, and ecological landscape design and construction. Scott is a faculty member at the Charles D. Close School of Entrepreneurship at Drexel University, where he is also the Director of Social Entrepreneurship. He also teaches at Philadelphia University/Jefferson, serves on several local boards, and is a frequent invited speaker on planning, design, and ecology. He has led hundreds of educational ecology and design-oriented tours/hikes for people of all ages in natural areas in and around Philadelphia. 
Ian Schramfield
Ian discovered his love of nature in the garden of his childhood home in Camden, NJ, and he's been fascinated by urban wildlife and plant communities ever since. He brings a breadth of conservation-related volunteer experience to WRV, including wildlife monitoring, wildlife rehabilitation, environmental education, and ecological restoration.
Ian began volunteering with WRV to support the conservation of three of his great loves: plants, birds, and bugs. In addition to his volunteer work, Ian is also an avid macrophotographer. Through his photography he endeavors to reveal the beauty and complexity of the many tiny, hidden creatures that help sustain healthy ecosystems. Ian has been a member of WRV's board since 2020.
EMERITUS
Ronald Ayres
Ron Ayres is an enthusiastic amateur horticulturalist with extensive course work in the 4-year Horticulture program at Temple University – Ambler (1988-1994), where he also contributed heavily to establishment of Temple-Ambler's Native Plant Nursery back in the late 1980's under renowned landscape architect John Collins. 
He has been a member of the Upper Dublin Shade Tree Commission since 1995, serving as Secretary;  a founding member of the Ambler Shade Tree Advisory Committee during its existence from 1994-2004;  an associate of the Ambler Environmental Advisory Council (EAC) during its early inception, again acting as Secretary;  member of Plant Ambler (1993-present) and Treasurer since 2014, responsible for acquiring and sustaining thousands of plants annually for planting by volunteers throughout Ambler;  and a long-time volunteer (since 1999), board member (2004-present), and trail crew leader for Wissahickon Restoration Volunteers (WRV), serving as Treasurer from 2005-2021. 
Ron has attended extensive seminars, symposiums, and classes related to trees, nature, and the environment, including ISA's Arborist Short Course.
Ron's main interest is in planting and caring for trees.  He has personally planted thousands of trees, hundreds of bare-root trees, about a hundred B&B trees, and uncountable container trees and shrubs throughout Upper Dublin Township, Ambler Borough, and the Wissahickon Valley.  Ron grows various plants in his back-yard.
Ron is a retired self-employed Systems Analyst serving in the human services sector throughout Pennsylvania for 27 years.  He formerly worked as a programmer analyst in scientific and government applications and has a background in physics.