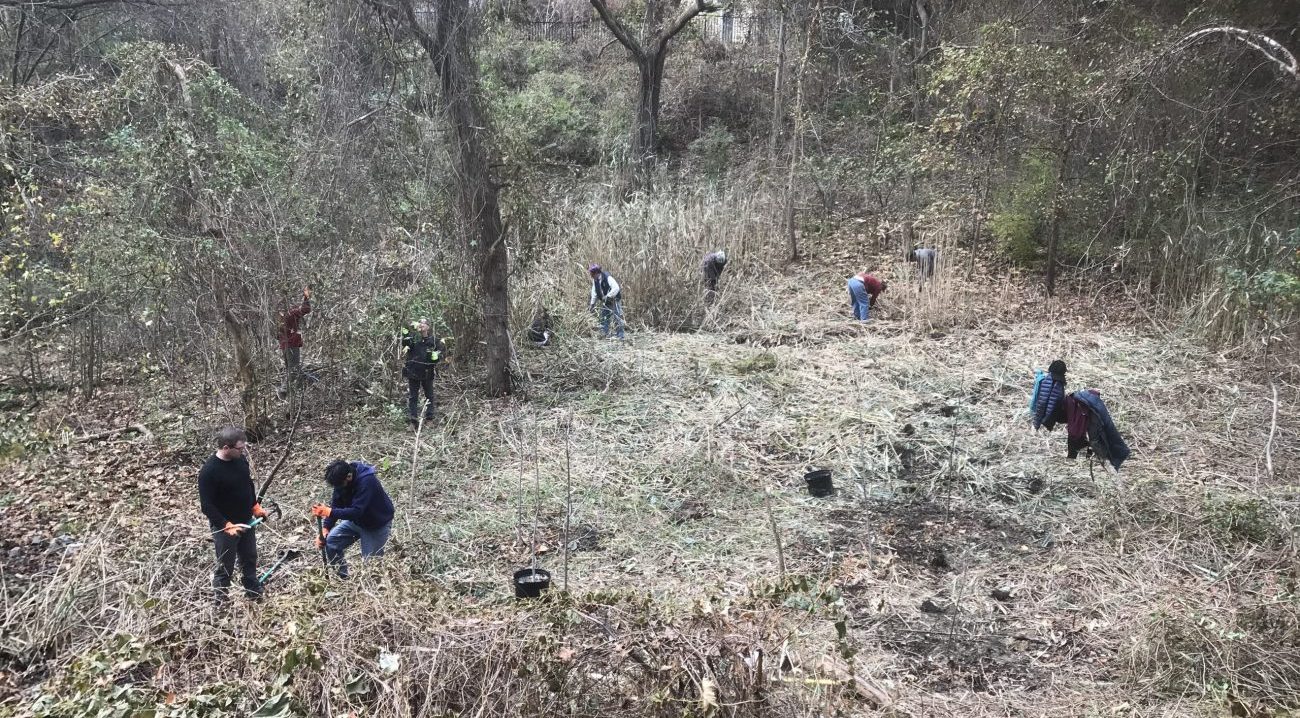 Kitchen's Lane Stewardship Project
Since 2002 Wissahickon Restoration Volunteers has undertaken a series of restoration activities in the steep-sided basin at the corner of Kitchen's Lane and Scotforth Road which forms the headwaters of a small un-named tributary to the Wissahickon Creek.
The initial phase of the project involved the removal of a number of invasive species including Japanese honeysuckle, princess tree, Japanese knotweed, and privet. Over the course of the project, hundreds of native plants have been reintroduced at the site in order to stimulate the development of a forest canopy, reduce soil erosion, provide critical wildlife habitat, and protect the water quality of this first order stream. Native species added to the site include American basswood, eastern redbud, swamp white oak, river birch, silver maple, sassafras, and sweetgum.
More recently, we panted several canopy trees in the fall of 2019, and because of social distancing restrictions during this age of COVID-19, we are continuing our mission One Tree at a Time. A WRV leader leaves a tree in a container at WRV sites throughout the park, and other members of the WRV team venture out on their own to put the tree in the ground and remove invasive species. The video below, recorded in May 2020, will give you a taste.