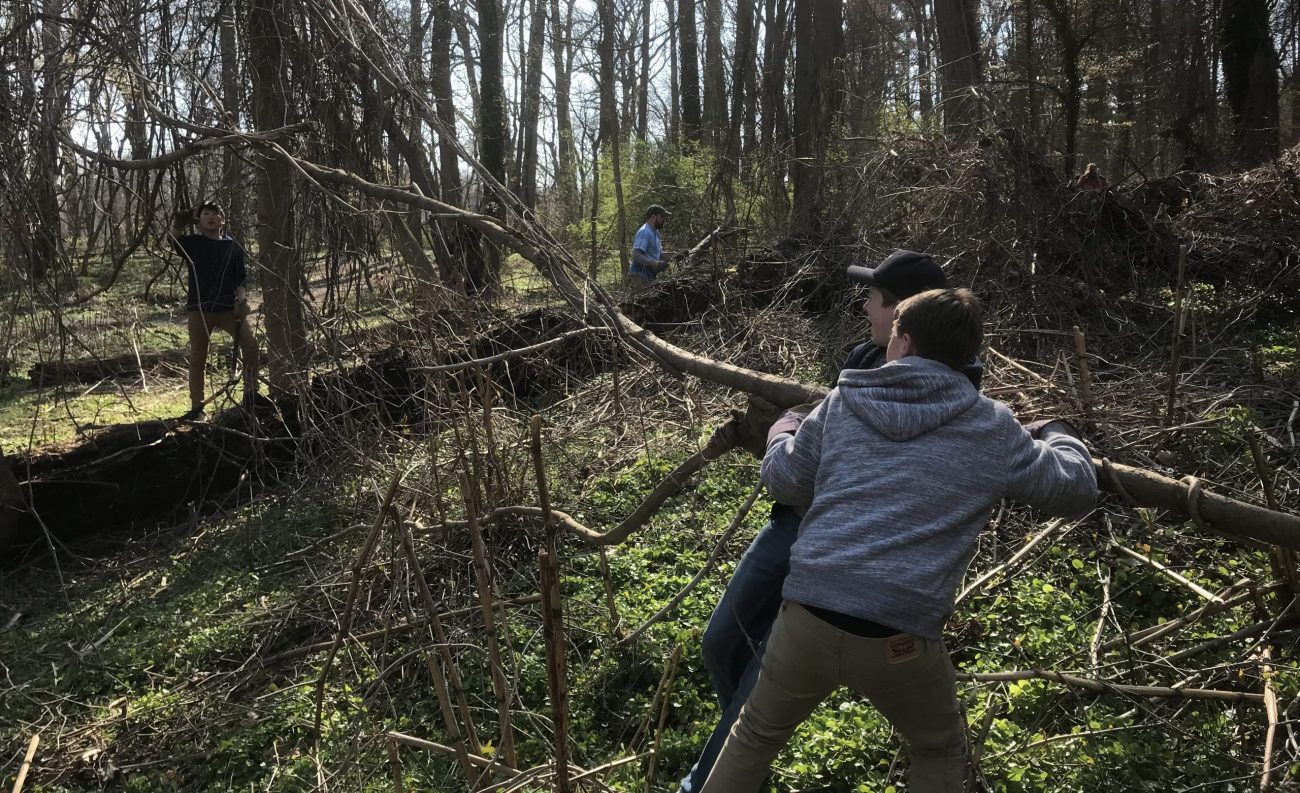 Relying on volunteers, WRV coordinates diverse restoration projects that improve the ecological integrity of the Wissahickon Valley Park in Philadelphia.
WRV projects are guided by the 2001 Fairmount Park Master Restoration Plan (Wissahickon Park: Volume II, Chapter 6), developed by the Academy of Natural Science's Patrick Center, and approved by Fairmount Park staff.
WRV volunteers have been working on restoration projects in the Wissahickon since the 1980s, although WRV has taken on significantly larger projects since the organization's founding in 1997. Over the years, WRV volunteers helped plant thousands of trees and shrubs in dozens of locations throughout the park. The bulk of the work is often the removal of exotic plants, with years of follow-up maintenance required after a planting. Adding new trees and shrubs is often the easiest part of the restoration process.
See our Calendar to learn about upcoming events.