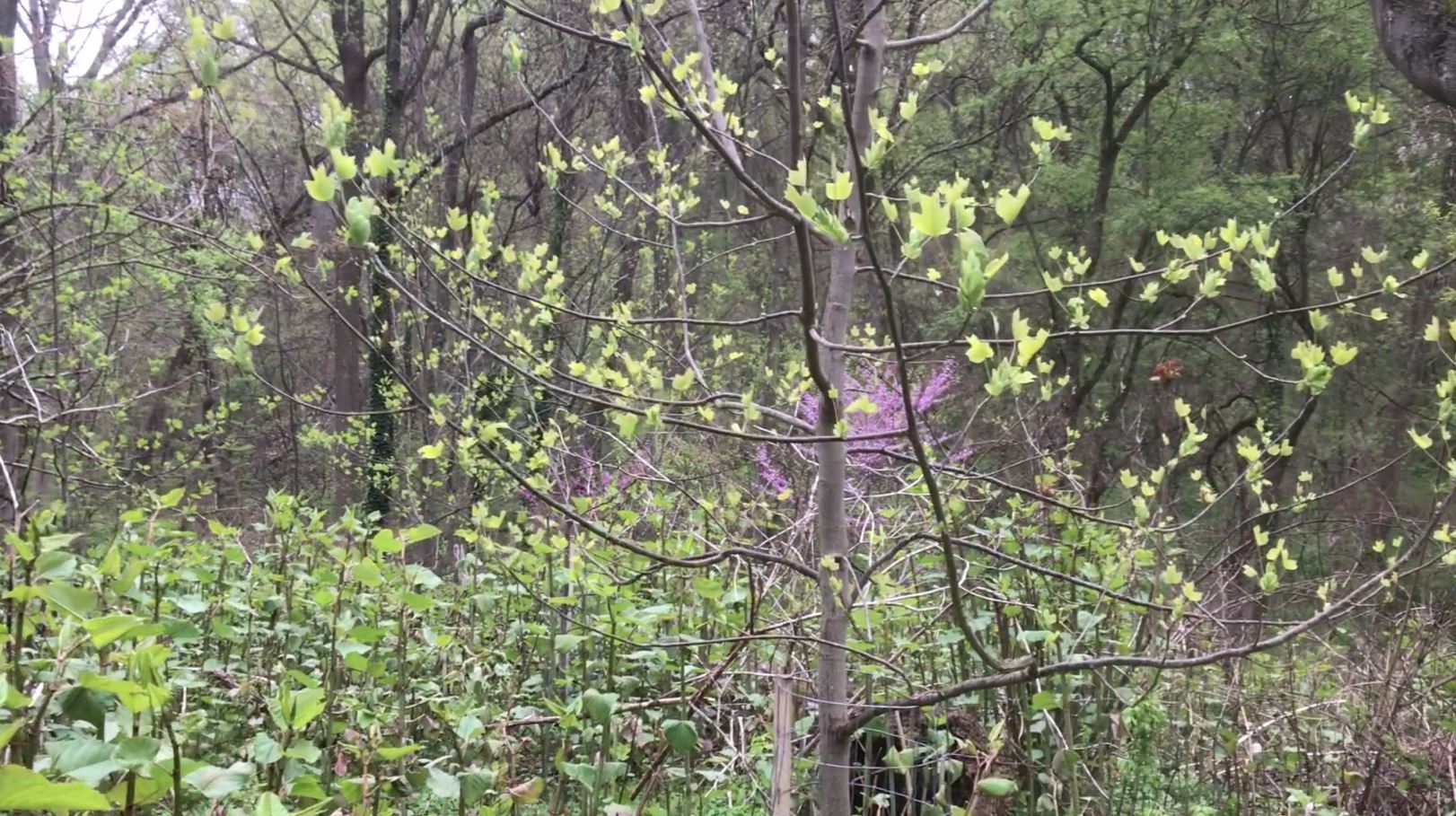 A previously planted tulip poplar is doing well at the top of Hermit's Cave. Note the growth of invasive knotweed in the background.
WRV has been working in the area above Hermit's Cave since 2013. The goal is to replace the giant monoculture of Japanese knotweed with canopy trees. We have to come several times a year to remove the knotweed to keep it from becoming dominant again.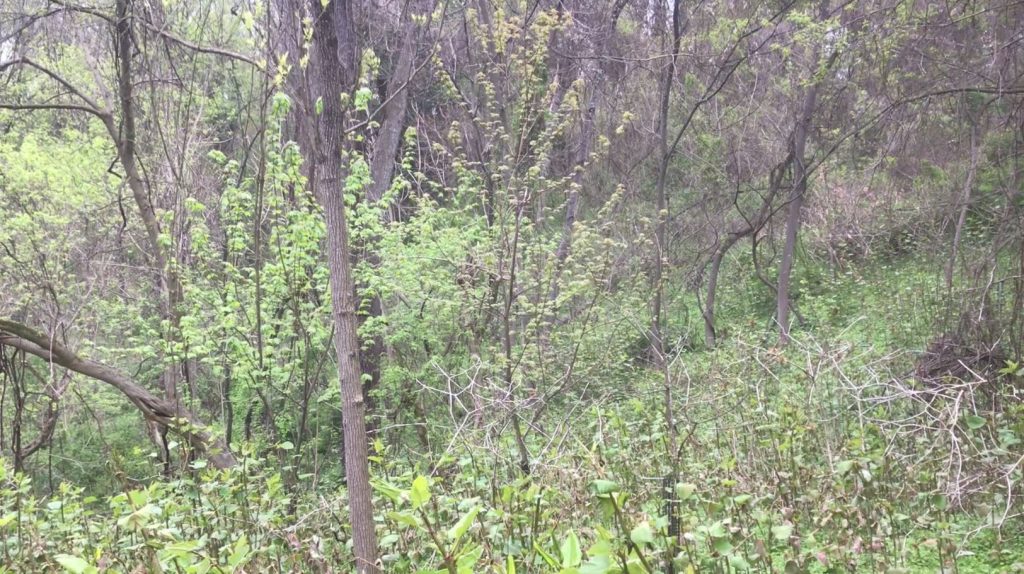 In recent years we've been expanding towards a little ephemeral stream down there. A silver maple (center) who likes to have its feet wet is starting to come up.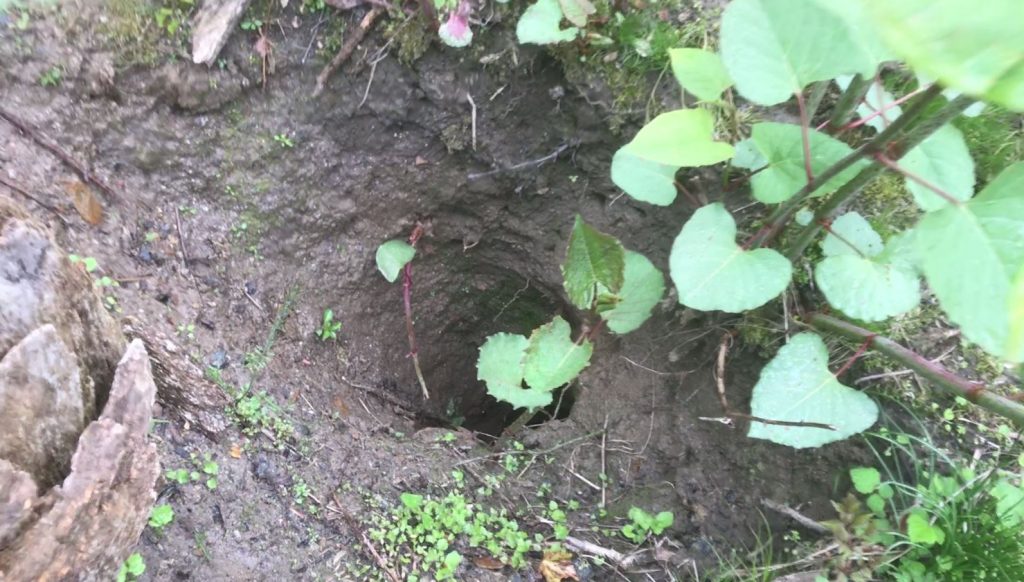 Watch out for ground hogs!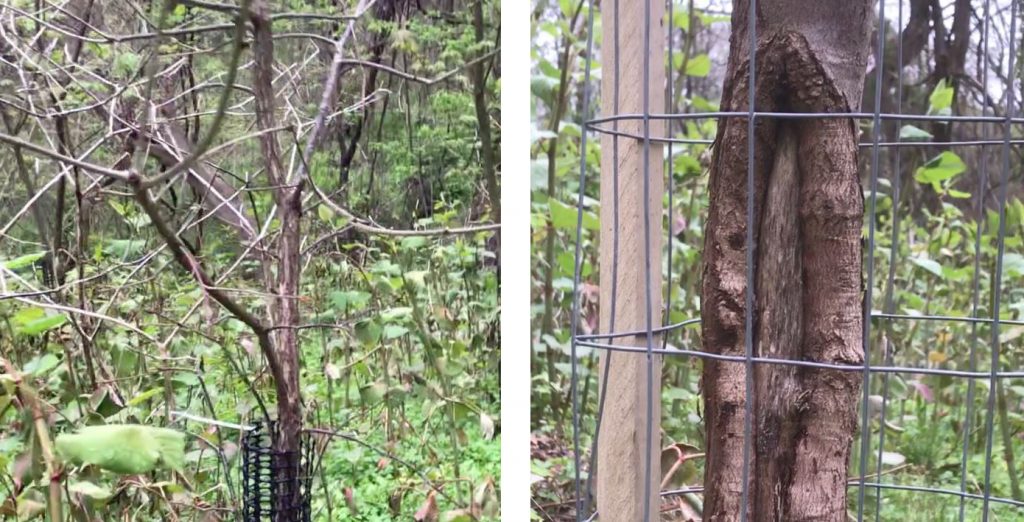 Most of the previously planted trees, even the ones that are doing well, have significant scars from earlier times when they were rubbed by the deer pretty badly. The tree on the left shows some scarring and the one on the right is a particularly good example of what a scarred-over deer rub looks like. But this is a silver maple, and they are pretty tough. This tree is actually doing well — it's about 15 feet tall now.
As we've learned, there's no such thing as just planting the trees and just letting them be — you constantly have to check up on them and see how they are doing, as well as consistently remove the invasive plants growing around.
Because of the COVID-19 pandemic, our more recent work in this area has been under the auspices of our Restoring the Wissahickon One Tree at a Time initiative.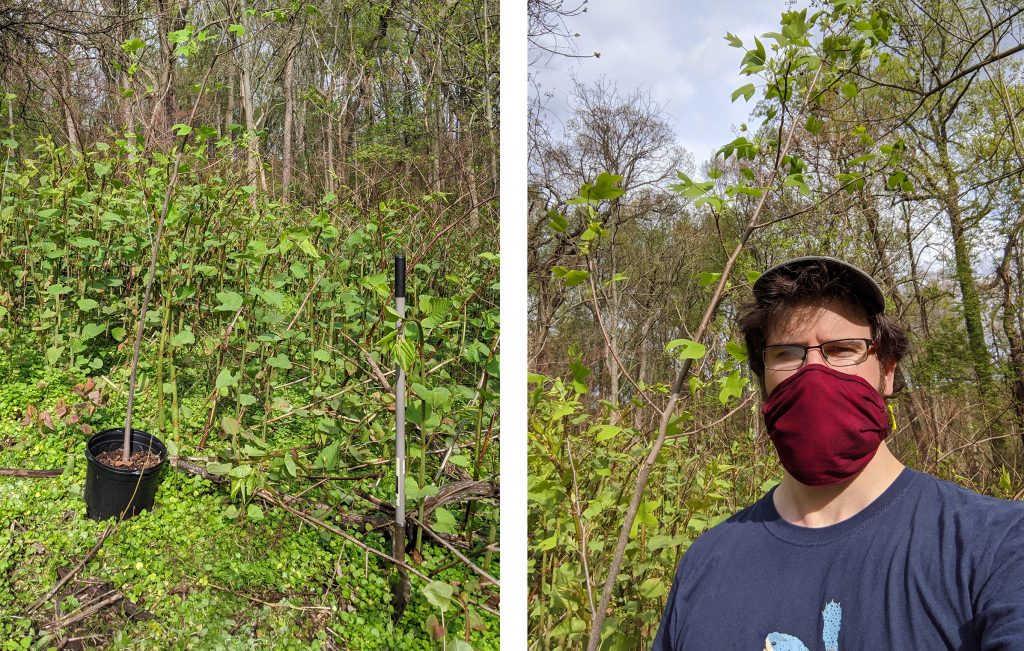 In this case, the area has been sited by WRV president Steve Jones, who has left behind a small tree in a five gallon container for planting. Next, our brave one person crew — in the form of WRV board member Ian Schramm — arrives on the scene, finding the staging area with the tree and tools awaiting him. (Note the knotweed growth in the background).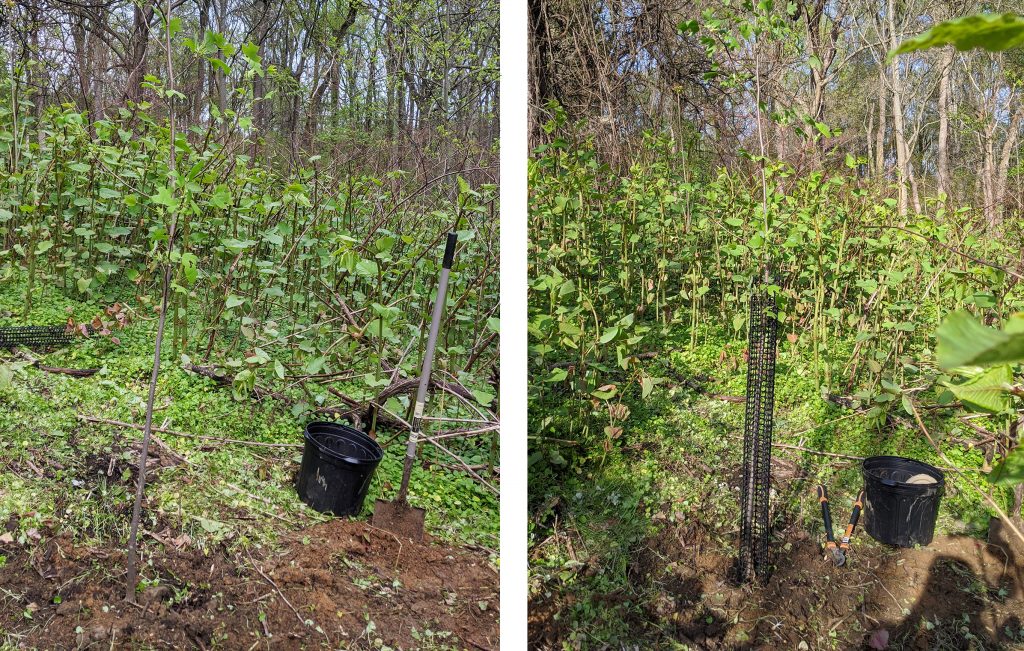 The tree goes in the ground, and the deer protection is activated.
Returning later to remove knotweed, Ian was encouraged by the many seedling tulip trees and boxelders he was able to liberate (see below).
Before Knotweed Removal:

After Knotweed Removal: