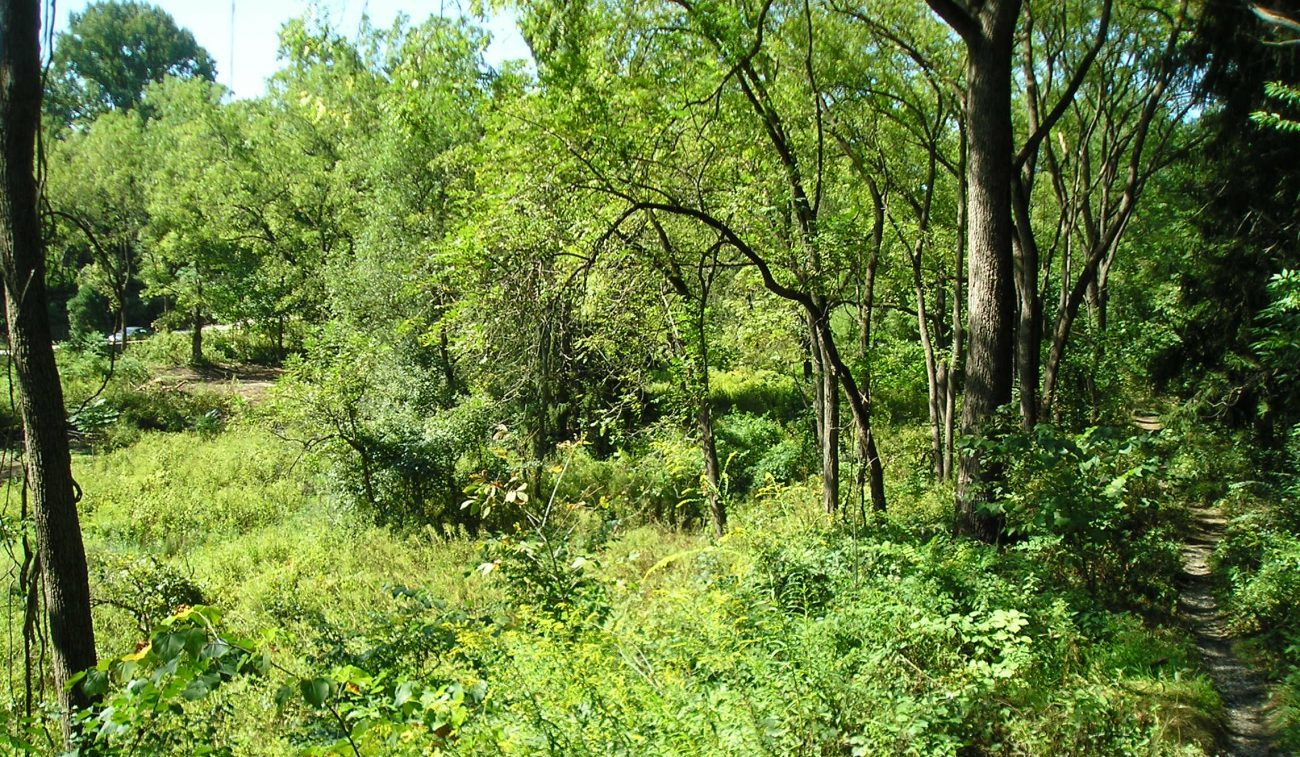 Pachella Fields: Livezey Lane Trail Invasives Removal and Native Planting 
Wissahickon Restoration Volunteers is continuing to work in an area of the park behind the Pachella Fields along the Livezey Lane Trail. This area has been plagued by invasive plants and is adjacent to some areas of relatively mature oak forest. While it is a popular entrance to the park, it currently has a low aesthetic value as well as being of little value to native wildlife.
With the help of several volunteer groups, we have been working to remove invasive plants, including Japanese knotweed, various invasive vines, devil's walking stick (Aralia elata), multiflora rose, and many more. Annual planting projects since 2003 have installed hundreds of native trees and shrubs including red, white, and willow oak; American basswood, witch-hazel, and highbush blueberry. We hope to continue to supplement the depleted understory over time. In the meantime, WRV continues to focus on the control of invasive plants.