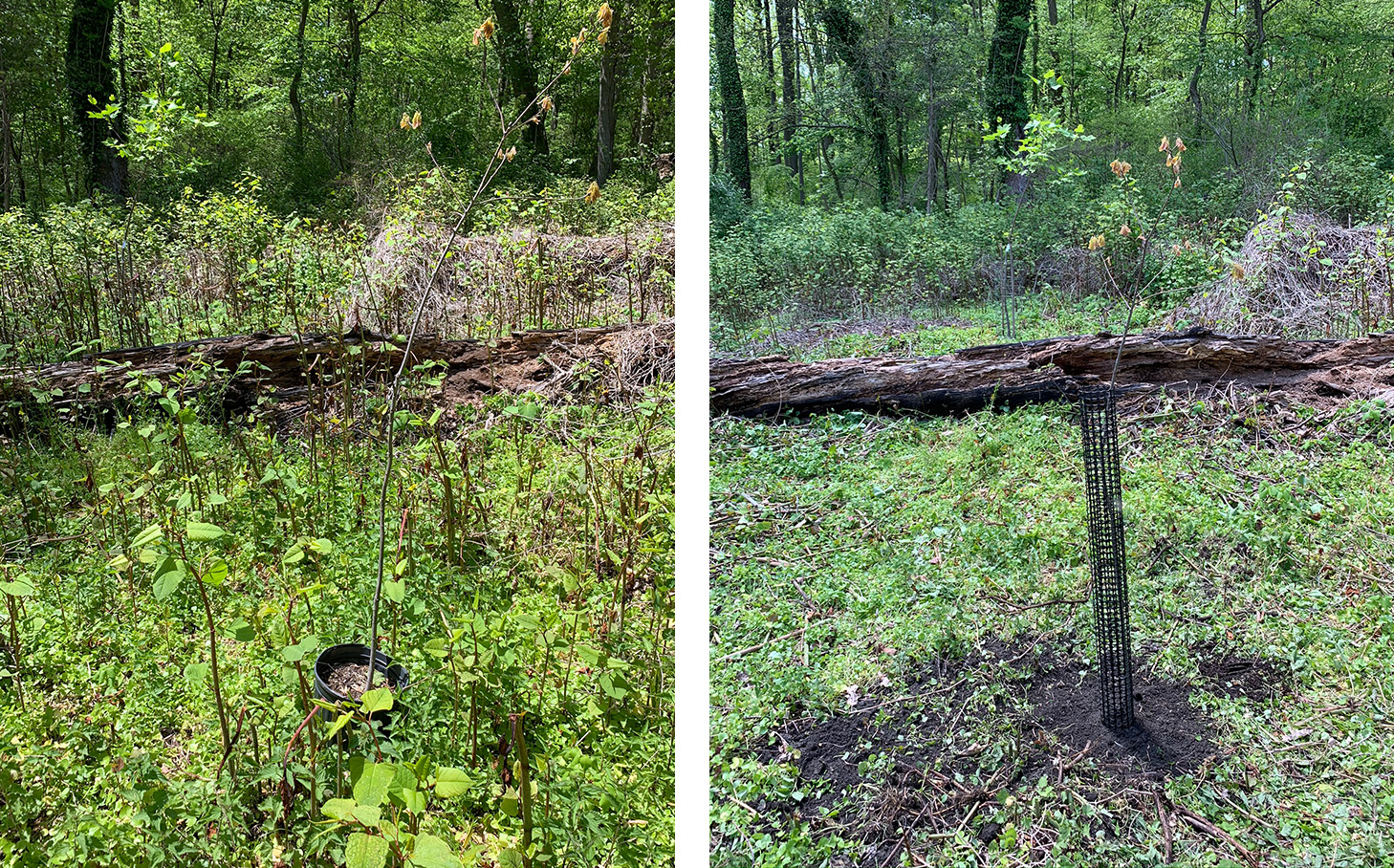 Before and after: left, a red oak waits to be planted amid a sea of invasive japanese knotweed near Historic Rittenhousetown. At right the tree is in the ground, complete with deer guard, and the knotweed is cleared.
Historic Rittenhousetown
Our most active site near Historic Rittenhousetown, on the border of Roxborough and Germantown, is near a busy trail that links to the Orange Trail. Although there are many tall canopy trees nearby, this particular site is completely dominated by Japanese knotweed. In the 1800s this was the site of the home of James Lord and his family, who owned a mill just down the hill on Paper Mill Run. Later this area collected discarded Fairmount Park material such as broken concrete benches. WRV has worked in this area since 2017. In addition to suppressing the invasive plants, we are installing taller forest trees and a layer of native shrubs.
Due to COVID-19 social distancing restrictions, we are Restoring the Wissahickon One Tree at a Time. Around Historic Rittenhousetown we are continuing towards our goal t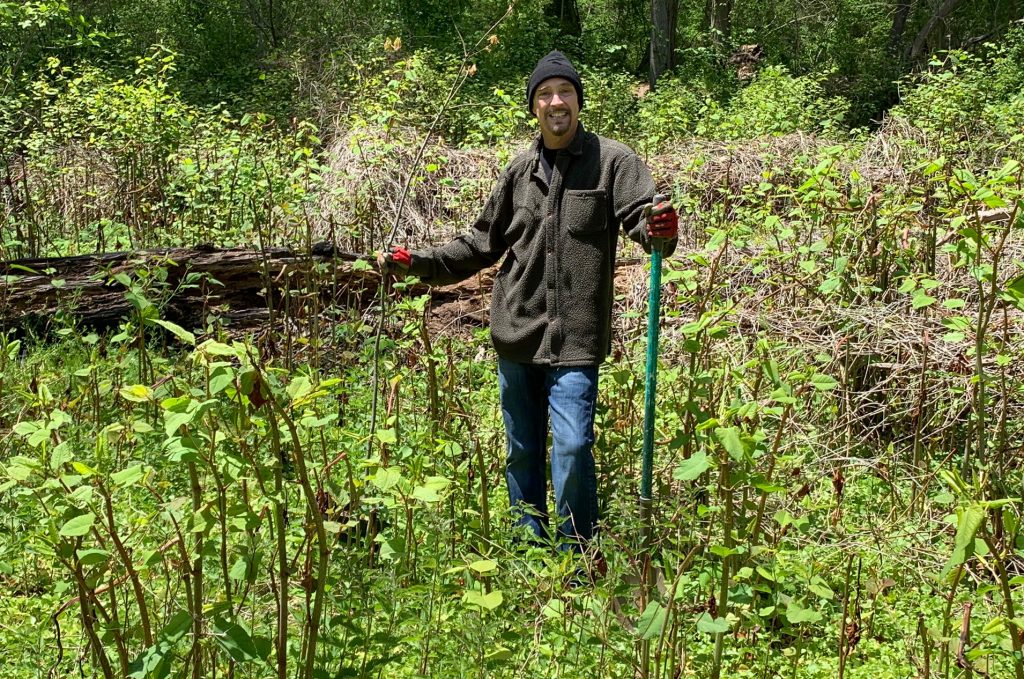 On a cool May morning, intrepid WRV board member Chris Richter arrives on the site to find a small red oak tree in a container placed by WRV President Steve Jones. Note the plethora of knotweed all around.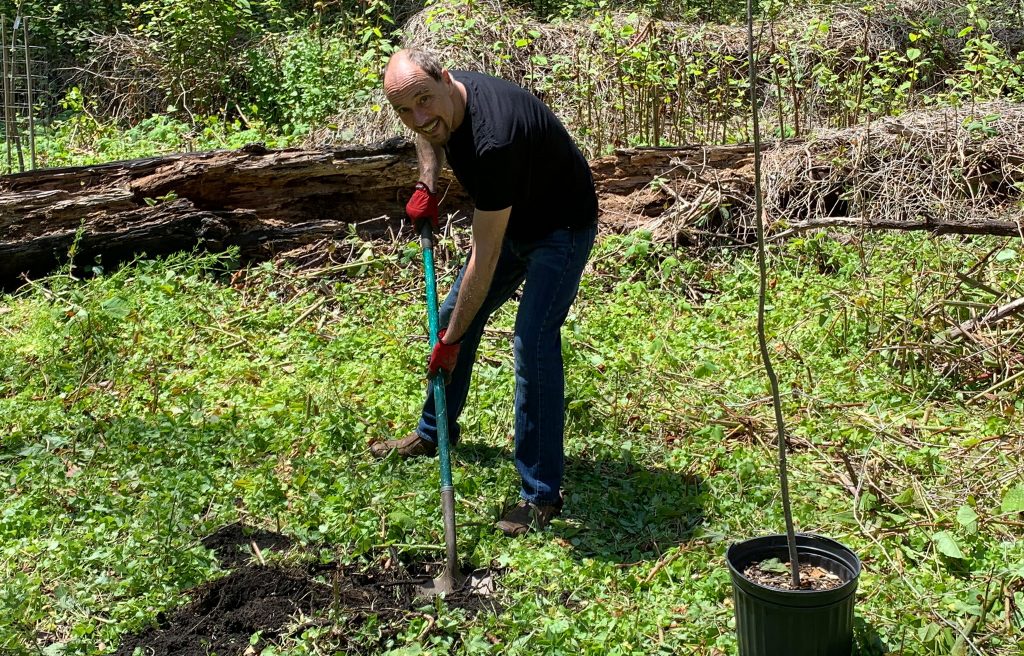 After working up a sweat clearing the immediate area of knotweed (and shedding some layers), Chris prepares a new home for the oak.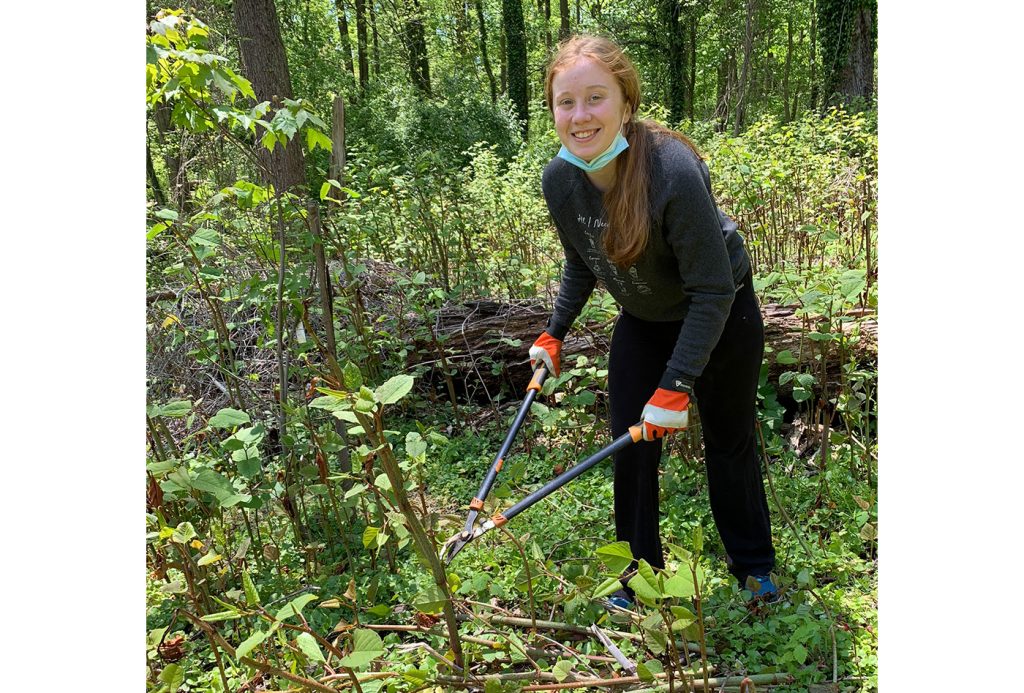 Note that even though we are not going out in large crews, it is okay to bring a lockdown buddy with you.
Here, Chris' daughter Gracie cheerfully cuts back knotweed.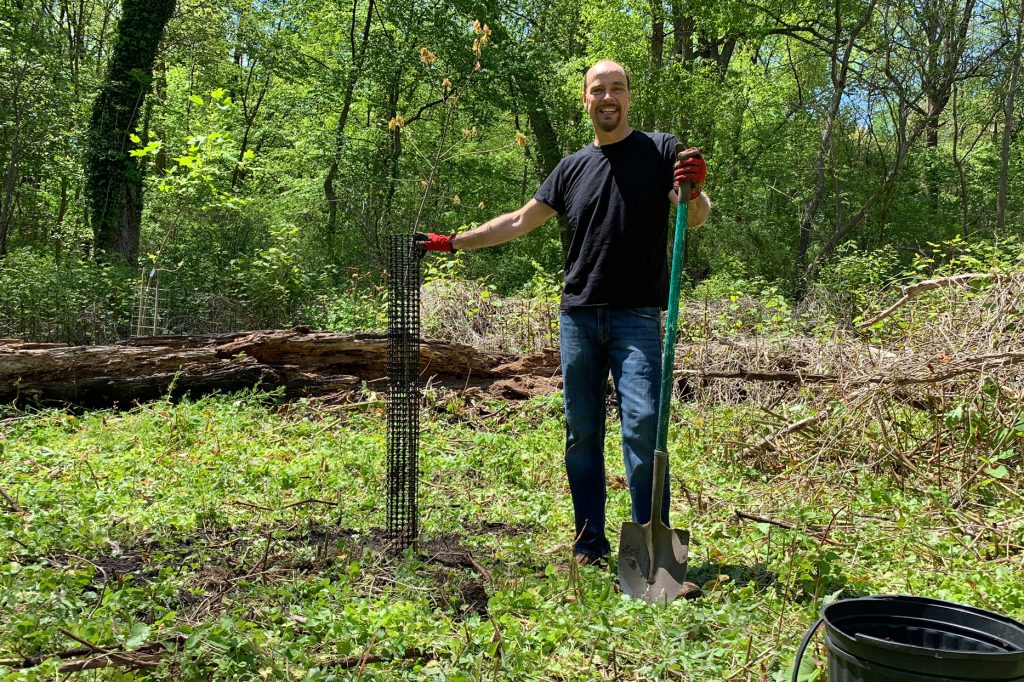 The red oak is in the ground and has some breathing room with the knotweed cleared.