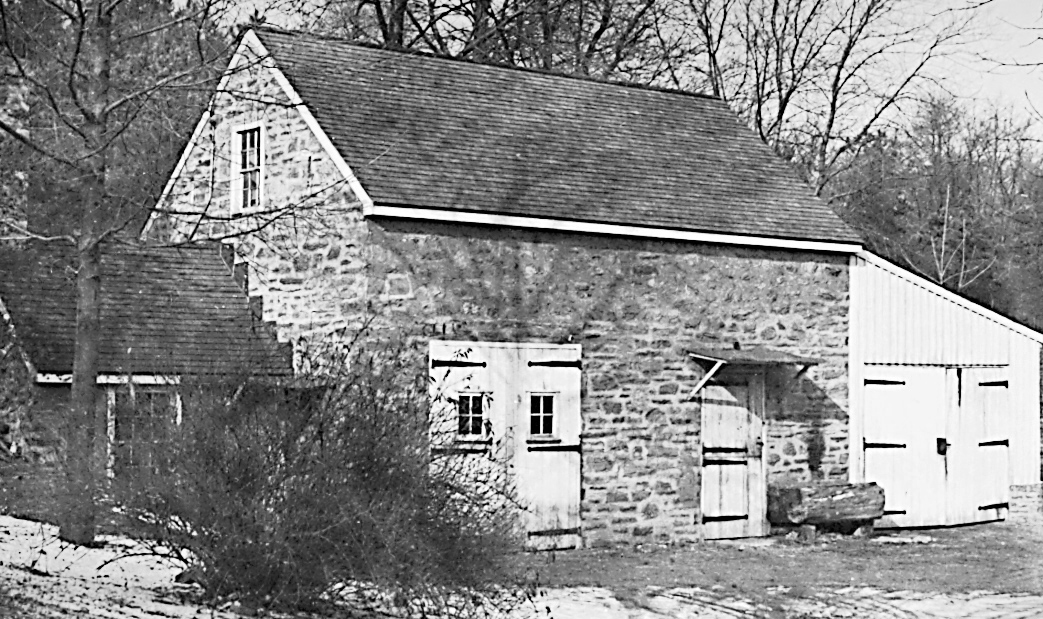 Fun fact: the barn at Historic Rittenhousetown is the headquarters of WRV!
Historic Rittenhousetown
Our most active site near Historic Rittenhousetown, on the border of Roxborough and Germantown, is near a busy trail that links to the Orange Trail. Although there are many tall canopy trees nearby, this particular site is completely dominated by Japanese knotweed. In the 1800s this was the site of the home of James Lord and his family, who owned a mill just down the hill on Paper Mill Run. Later this area collected discarded Fairmount Park material such as broken concrete benches.
WRV has worked in this area since 2017, suppressing invasive plants, installing taller forest trees, and adding a layer of native shrubs. In more recent times we have been working on two initiatives in the area: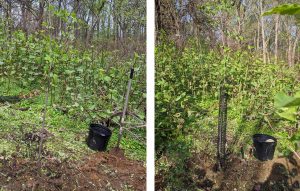 In Spring 2020, due to COVID-19 social distancing restrictions, we began Restoring the Wissahickon One Tree at a Time, in which WRV leaders map out areas of the park that need attention, procure appropriate trees to be planted in these locations, then a WRV member can travel to the site, plant the tree, and spend some time removing invasive plants growing in the area.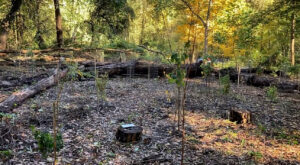 Later in the year we held small socially distanced volunteer groups to implement the Sam Ozer Memorial Project, which involved clearing invasive exotic plants from a new site along the trail between Historic Rittenhousetown and Blue Bell and planting 50 stems. Now, in an area that had once been blanketed by a dense monoculture of Japanese knotweed, a small forest – Sam's Forest – is beginning to grow.