Restoring the Wissahickon One Tree at a Time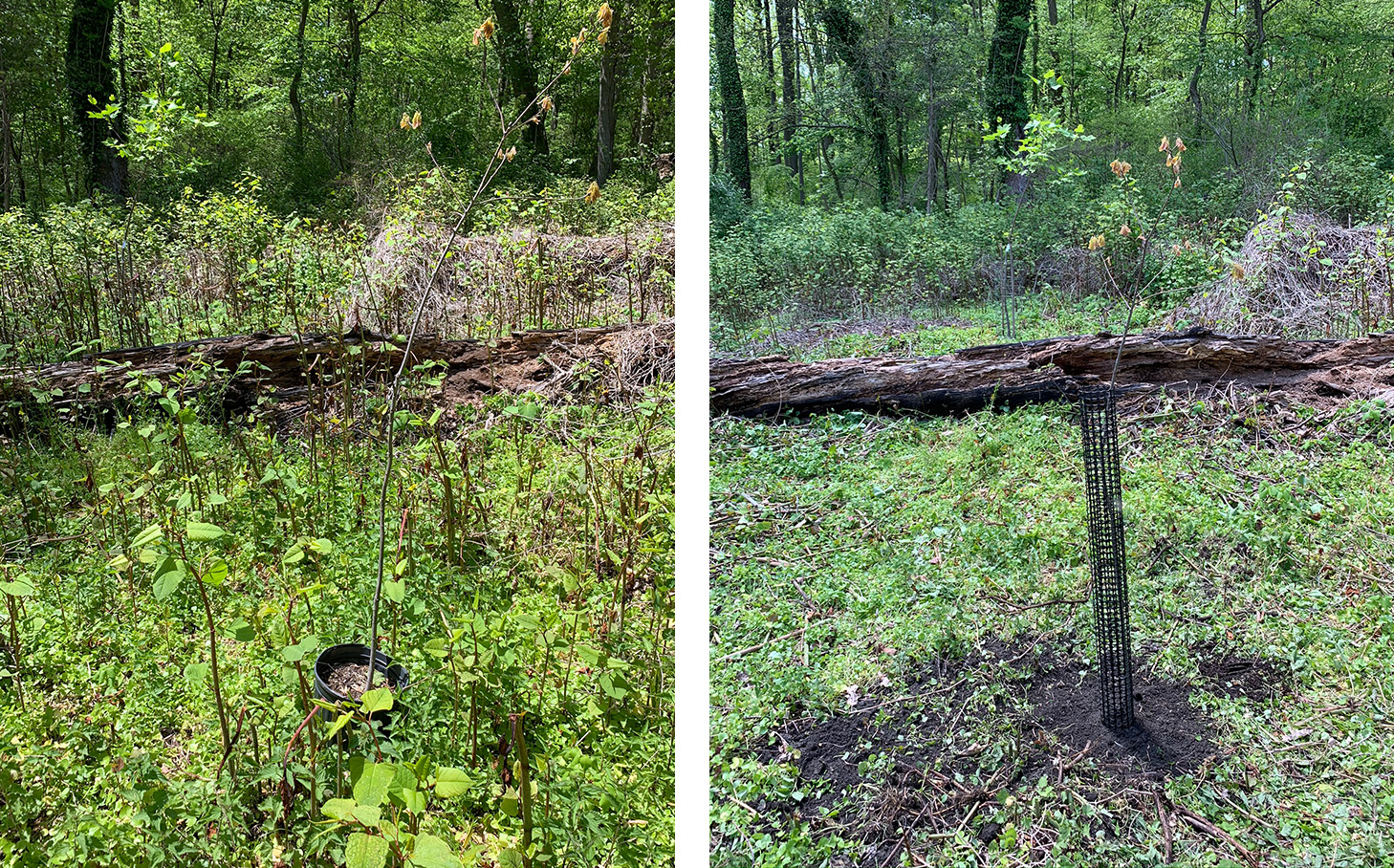 Before and after: left, a red oak waits to be planted amid a sea of invasive japanese knotweed near Historic Rittenhousetown. At right the tree is in the ground, complete with deer guard, and the knotweed is cleared.
Restoring the Wissahickon While Practicing Social Distancing
On a recent zoom meeting of the WRV board of directors, the question before us was, how can we continue our mission in the age of COVID-19?
Normally we lead groups of volunteers into the park to plant trees and remove invasive plants. It's right there in our name: Wissahickon Restoration Volunteers. How can we restore the Wissahickon without those volunteers? What can we still accomplish given the constraints of social distancing?
The solution we came up with is the One Tree at a Time initiative. The way it works is simple:
First, WRV leaders map out areas of the park that need attention, and procure appropriate trees to be planted in these locations.
Next, a leader leaves a tree in a container on a particular site.
Then, another WRV member travels to the site, plants the tree, and spends some time removing invasive plants growing in the area.
So far we have used this method in three separate areas: around Historic Rittenhousetown (see below), along Kitchen's Lane, and at Hermit's Cave.
A Tree Grows in Rittenhousetown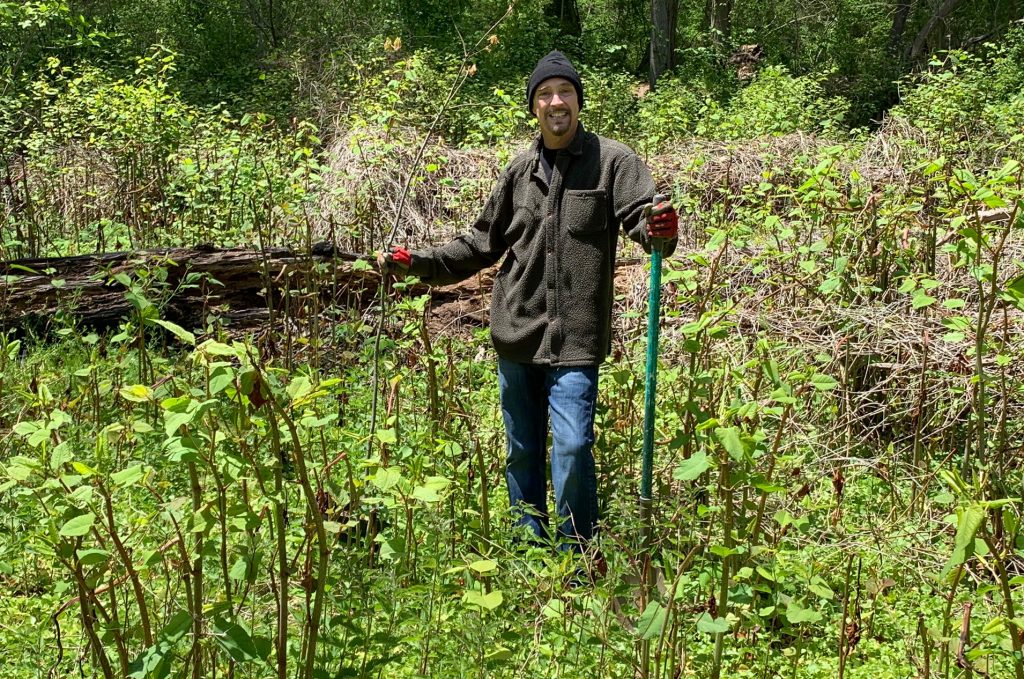 On a cool May morning, intrepid WRV board member Chris Richter arrives on the site to find a small red oak tree in a container placed by WRV President Steve Jones. Note the plethora of knotweed all around.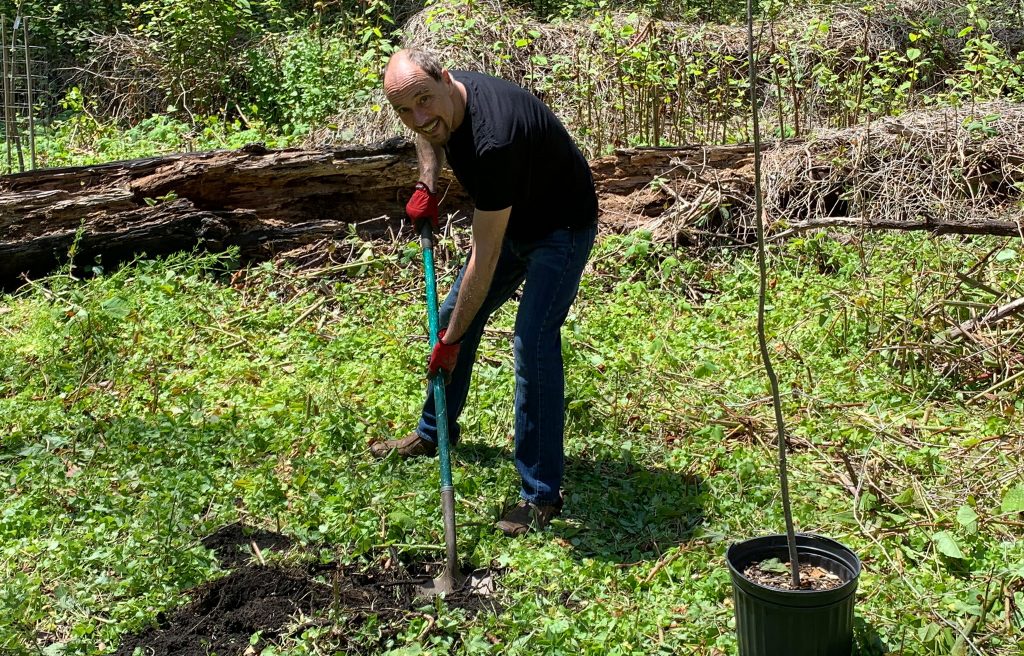 After working up a sweat clearing the immediate area of knotweed (and shedding some layers), Chris prepares a new home for the oak.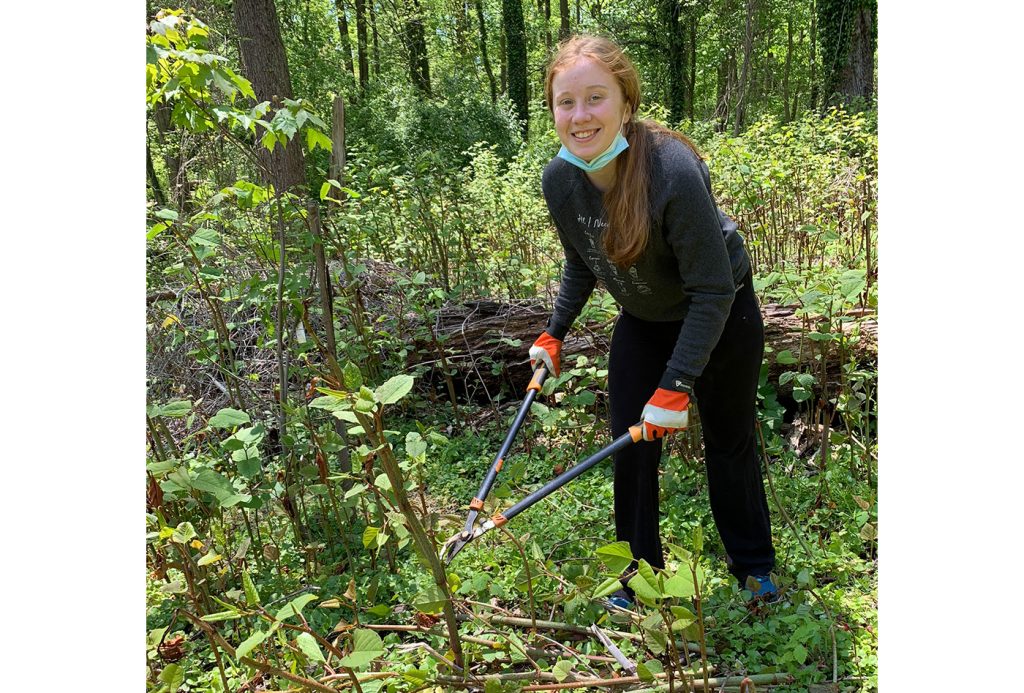 Note that it is okay to bring a lockdown buddy with you. Here, Chris' daughter Gracie cheerfully cuts back knotweed.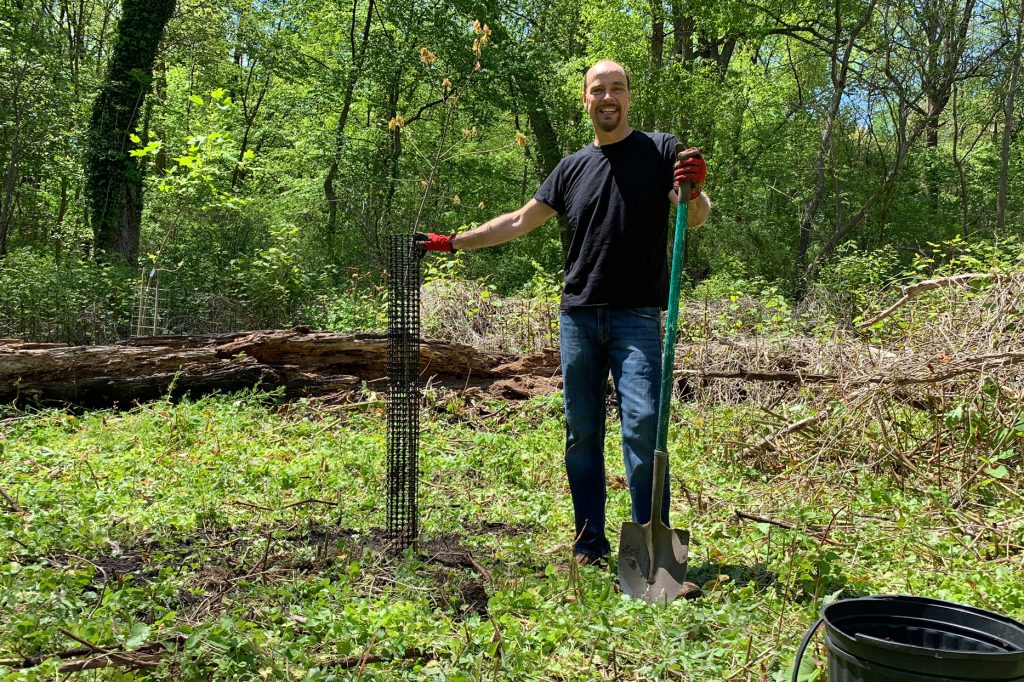 The red oak is in the ground and has some breathing room with the knotweed cleared.
Restoring the Wissahickon One Tree at a Time
The One Tree at a Time initiative allows WRV to continue our mission of restoring the Wissahickon by safely venturing into the park to plant trees and remove invasive plants, as well to gather data and check on previous restoration projects from years past.
Thank you for reading! Please consider supporting our work.
Your donation will help keep the Wissahickon green and diverse, and all donations are Tax deductible.