Statement in Support of Black Lives Matter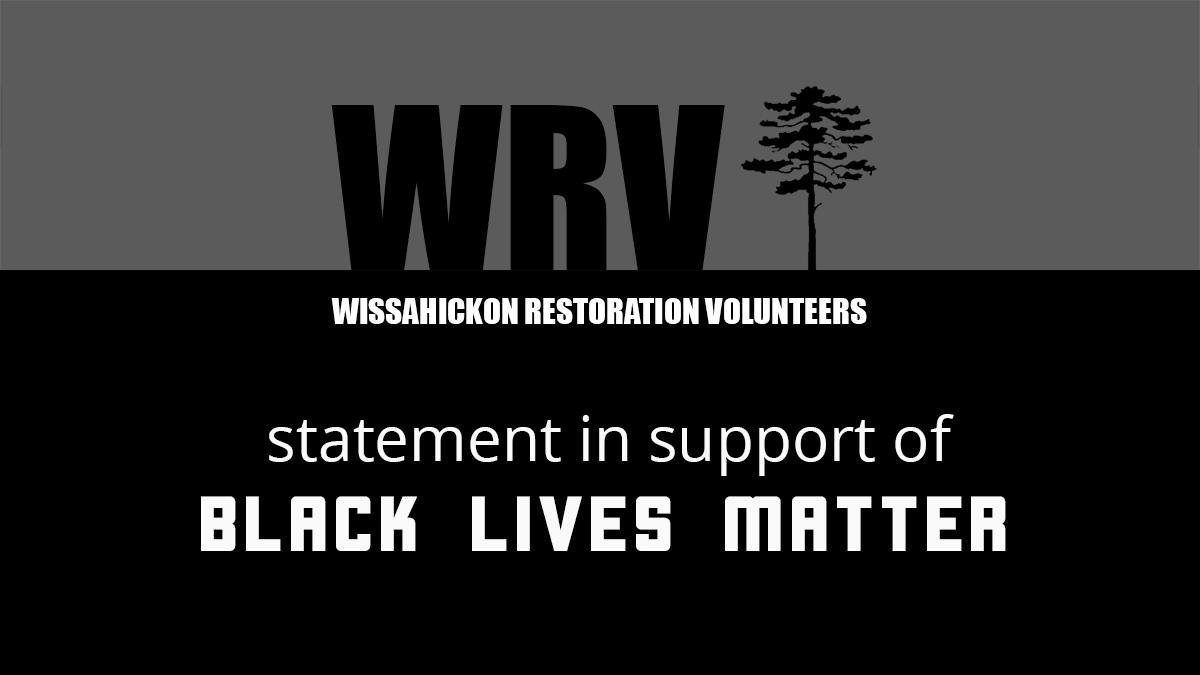 WRV supports the goals of the Black Lives Matter movement to end violence against Black people and to build a society "where every Black person has the social, economic, and political power to thrive." That is only possible when Black people can live without fear of violence and other forms of oppression.
Racism and discrimination affect the ability of Black people and all people of color to enjoy the natural world. We stand against not only the overt racist violence that exists in our country, but against the daily microaggressions that Black people experience as they exercise their right to watch birds, run, fish, or hike. We support the right of Black people to obtain the benefits of experiencing nature in peace and to participate in environmental activism and stewardship. 
The environmental movement in the United States is not in any way insulated from racism in the rest of American society.  As part of that movement, we are committed to actively finding ways to include Black people and people of color in our leadership and to create a welcoming environment in our restoration work in the Wissahickon, which is a public resource that should be available to all of Philadelphia's communities.
WRV encourages everyone to learn more about the experience of Black people who love, study, and teach about nature:
National Audubon Society Black Birders Week:
'Black Birders Week' Promotes Diversity and Takes on Racism in the Outdoors
Birding While Black Conversation: Session 1
Birding While Black Conversation: Session 2
Follow the panelists on Twitter:
J. Drew Lanham on Christian Cooper and Rules for the Black Birdwatcher
We recommend this book about the experience of Black people in participating in environmental stewardship:  Black Faces, White Spaces
Book: Rooted in Earth: Reclaiming the African American Environmental Heritage
Ecological Society of America: Black Ecologist Section
Thank you for reading! Please consider supporting our work. Your donation will help keep the Wissahickon green and diverse, and all donations are Tax deductible.