2nd Annual WRV 25th Anniversary Fundraiser & Celebration!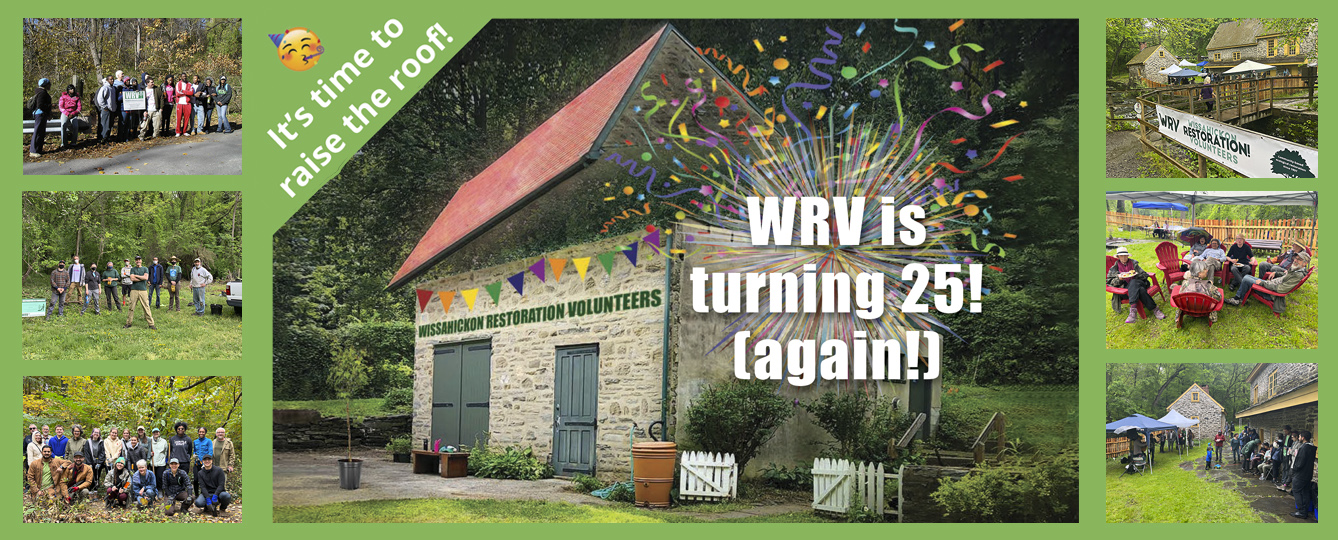 Honoring a quarter century of community-based
ecological restoration in the Wissahickon for the second year in a row! 
Saturday, June 17, 2023 | 3:00-7:00pm
@Historic Rittenhousetown
Join us for a festive day of celebration in commemoration of 25+1 years of Wissahickon Restoration Volunteers!!!
It rained on us last year, so we're doing it again!
Join us for live music – featuring the Manatawny Creek Ramblers! Plus a locally catered food, tasty beers and other drinks, raffle items, and more. There will even be cake!  Get your tickets now! (All proceeds benefit WRV, a community-supported nonprofit for 25 years now).
Individual tickets cost $27 and includes a tasty locally catered meal and one adult beverage. Couples can pay $49 for two meals and two beverages and families can pay $95 for four meals and two adult beverages (kids will be provided with their own drinks too of course). Individual drink tickets are $7.50, raffle tickets 3 for $10.
CHECK OUT THESE AWESOME RAFFLE PRIZES YOU CAN WIN!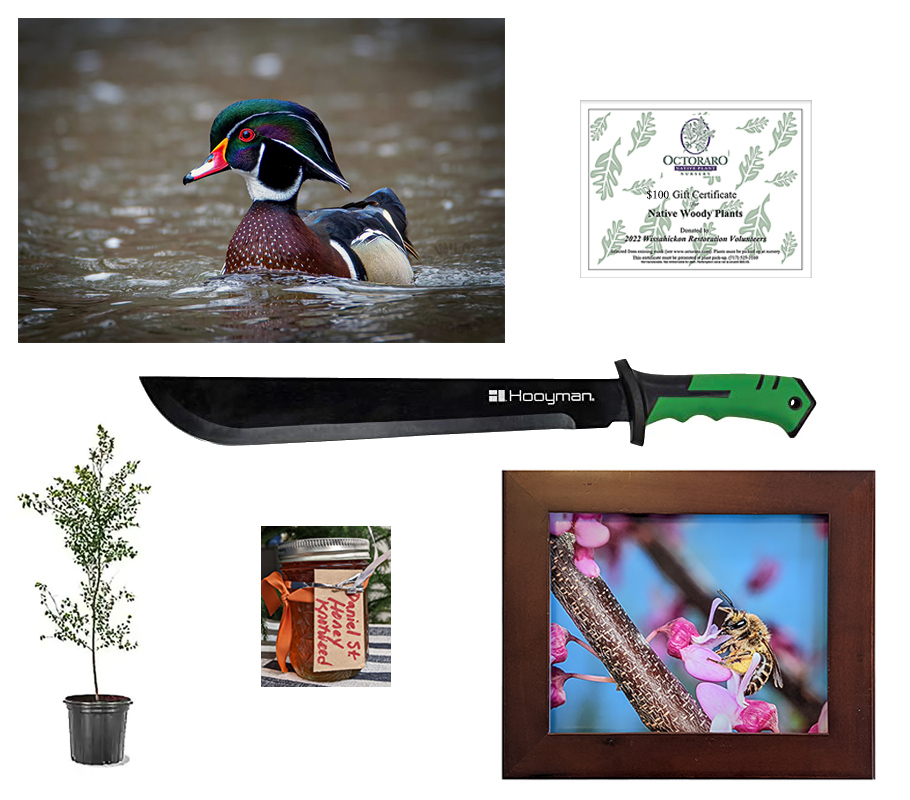 ITEMS UP FOR RAFFLE INCLUDE:
Beautiful print from wildlife photographer extraordinaire Troy Bynum
Octoraro Native Plant Nursery Gift certificate for $100
Brand new machete to hack your way through invasive plants
A young sweet birch tree for your yard courtesy LandHealth Institute
Knotweed honey from Daniel St.
Framed Insect Photo by Macrophotographer extraordinaire Ian Schramfield
And more!